22 Nov

Straight from the (Joanna) Penn: Hot Tips for Authors

I've been in London for the past two weeks. In this newsletter I'm reporting back from the rather grand-sounding Youpreneur Summit where I spent two intense days with 347 entrepreneurs from all industries.

I heard about the conference when listening to The Creative Penn podcast with indie author Joanna Penn (here we are at the end of day 1).

Having listened to Joanna for a couple of years it was terrific to meet her. She was every bit as insightful, warm and generous as she comes across on her podcast.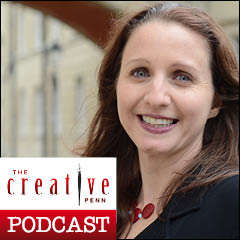 Joanna is on a mission to help authors worldwide. After working for many years in the corporate world — and hating her job — she left to become a full-time indie author in 2009 and has been sharing her journey with audiences ever since. She lived in Auckland and Brisbane, before moving back to her native UK. She's written 23 books and sold over 500,000 books in 84 countries and 5 languages. A self-confessed introvert, Joanna told the audience that, 'We can make multi-six and multi-seven figure incomes and do it from our rooms by writing books.' I believe her.
Here are Joanna Penn's hot tips. While she's particularly talking about indie publishing, some of her advice also applies to traditional publishing.
Write what people want to read.
Write in a series.
Co-write: it's quicker. She's co-written three books this year as well as continued writing her own books. Joanna is super productive 😉
For indie authors, create a funnel where books are sold. This means you use online book sellers such as Amazon or Kobo and offer your first book free. Readers download your free ebook and then are more likely to buy the next book, or if they buy from your website, you'll have their email address so you can email them about future books or products.
Have affiliate links for other products or Amazon affiliate links on your website.
Write shorter books. The only reason why traditional publishers require a certain length of book is because of the spine width of the physical book in the physical bookstore. Obviously, this doesn't apply online. So you can write a 30- or 40,000 word memoir if you want. It doesn't have to be the usual 70,000 words.
For indie published ebooks, try price promotions — where you lower the price of the book for a period of time to get more sales. This particularly works well at a quiet time of year. Joanna made it onto the USA best-seller list in August when publishers are usually on holiday.
Make the most of your intellectual property assets.  If you're offered a traditional publishing deal, you should not give away 'English world-speaking rights'. Hold back rights as publishers usually don't act on your behalf. Here Joanna gave the example of JK Rowling who held back ebook rights. All online versions of Harry Potter go through Rowling's own publishing company making her the most successful indie published author in the world!
Split rights: between print, online and audio. I've mentioned the importance of this before and  agreed that it's critical to know what rights you can still exploit as an author.
Over to you, how are you going to make your creative dreams come true?