05 Jan

Why I am indie publishing my new book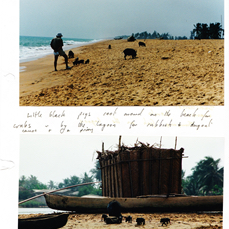 This year it's all about trying new ways of getting my words into the world.
I've been working on a family memoir with my mum about my parents' adventures through Africa in a Land Rover called Stan, pictured here in Lesotho. We've been going through her journals from that time to form the structure of the story – to the left, some photos and notes from one of her travel diaries.
We've decided to indie publish it. I've briefed the book jacket designer and we crowdsourced the title on my Facebook page, asking my community their favourite out of three options. Stay tuned for what you need to do to get your book indie published.
The winning title? A Baboon in the Bedroom: Across Africa in a Land Rover called Stan.