29 Dec

Last seen … choosing the direction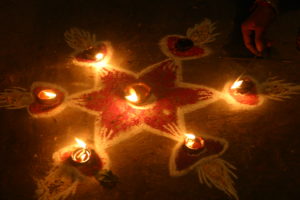 Last week I wrote about creating scenes. This week I'm looking at how you can change the affect within scenes by shifting the focus. When you take photos, you automatically change camera angles. Sometimes you want a wide shot of padi fields to give an overview, or a close-up of a woman's hand picking rice for detail. Or perhaps you are taking a group of people and you want to have them in the foreground, with the busy market behind.
This is the same with writing. As the narrator you have to make constant choices about what you choose to focus on, which angle you decide to take. If you write from the same angle then the writing can be flat. It's as if the story is told from one plane, without shades of dark and light.
Similarly you need to think about what parts of your story you want to foreground, and what to leave in the background. The clearer you are on your major storyline, the easier it is to make these decisions. A good way to start practicing is to think how you capture a new place.
In Michael Wood's The Smile of Murugan, about his journeys through Tamil Nadu in south India, he describes arriving in the town of Chidambaram on the eve of the Divali festival.
There was a fog enveloping the town and he writes, 'everything appeared hazy and indistinct…. Fireworks thumped and cracked [and] acrid smoke hung in the air like a tropical bonfire night.'
Then he describes seeing 'the pyramids of the temple towers rear up black against the cloud-filled night sky'. He steps into the temple courtyard 'to where huge silver-studded doors open into the interior down a granite stairway. At the bottom a forest of columns went off into the darkness.'
Filled with plenty of sensory descriptions—the smell of the smoke and the sound of the firecrackers—Wood leads you step by step into the temple, which is at the heart of the town. This is a great way to capture the essence of the place itself.
He moves from the wide angle of the foggy indistinct outskirts, to a medium-long shot of the temple.
He then zooms in on a close-up of the columns disappearing and finally ends with an extreme close-up: 'Camphor burning at the foot of the columns created the illusion that the stone was somehow magically on fire.'
So next time you write about a place, imagine your pen is like a camera. Then, when you come to write longer scenes, use the same approach.
Thoughts?