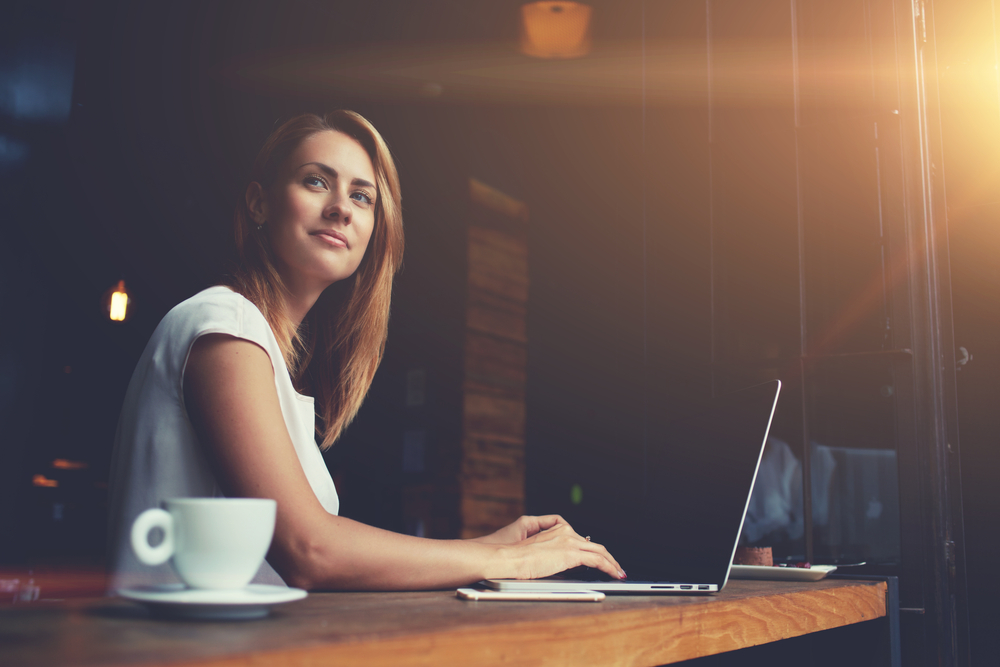 30 Oct

5 Ways to Create a Positive Author Mindset

I promised I'd write about all aspects of the creative process and these past weeks I've been dealing with a rush of insecurities about my writing. I think we've all been there. Those days when self-doubt and overwhelm take over. When you're afraid about rejection or negative feedback. And, probably worst of all, when you compare yourself to others.

I've often thought that self-doubt goes with the territory of writers, artists and creatives. Actually, you find it in any profession. Perhaps the difference with writing is that when you put your work out there, you're revealing something of yourself. Even in fiction, if you think you can hide behind your characters, you're still giving away aspects of yourself. In memoir, there is nowhere to hide. (Although you might try and fudge it.)

The closer you can get to the raw emotion, the better the experience for the reader. And the harder it is for the writer. Yet that's where the power lies. That's also why, when someone criticises something we've written, it can feel like they are attacking us personally — recognising that there is a separation between the two is the first step in changing your mindset.

Here are some strategies to shift the dial from negative to positive.

1. Don't send your work out too early. A writer I've been working with has just completed the first section of a 3-part story. A few weeks ago, she thought she was ready to send it out to some beta readers for feedback. I advised against it. This week, she had a bit of a wobble and realised she just needs to keep writing. I've seen writers (and I've been there myself) skewered by a scathing red-pen edit. Make sure that you ask the right person to read your work unless you have a thick skin.

2. Avoid reading bad reviews. I heard Sebastian Faulks say that he always gets his wife to read his bad reviews. 'Why would I do that to myself?' he said at the Ubud Writers' and Readers Festival a few years ago. Joanna Penn gets her husband to read hers. I try to avoid mine, especially when I'm deep into writing a new project. They can throw me off centre and I start second guessing myself. In fact, this is the reason for my recent blip.

3. You can't please everyone. We all know how many rejections JK Rowling received before Bloomsbury signed her up. You're not a writer unless you've got a stack of rejections. When I was sending out The Pagoda Tree, I didn't receive consistent feedback from publishers. One rejected it because of voice, another because of the time period. One publisher liked the beginning but not the end and the other liked the end but not the beginning. If I had changed the manuscript to suit each publisher, I would still be writing that book. Publishers — and readers — are subjective. While it's important to acknowledge feedback, especially if you're repeatedly told to address a particular writing issue, you need to learn to trust yourself.

4. Remember you are not your book. Here's another neat trick to develop a positive author mindset — if  someone criticises a piece of writing, remember they are not criticising you! I reckon that's the most important differentiation you have to make. I know that can seem impossible when you've poured your heart and soul into a project, but learning the art of non-attachment is vital for sanity.

5. Celebrate failure. This is the mantra for entrepreneurs and scientists. I wish it was more common among creatives. So much of writing is about balance: show and tell / backstory and exposition / character and voice / dialogue and narration. It's inevitable that you won't always get it right but if you don't try, you'll never improve. This is where having a supportive community of writers around you is so important. That's how we grow.

Now, over to you. How do you deal with fear of failure and how do you get back on track?