16 May

Mastering the art of dialogue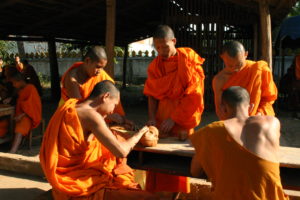 I keep getting asked how to use dialogue effectively. Recently one author told me that until she'd worked out how to use dialogue, she couldn't get to grips with her memoir—nor her style.
Then yesterday, at the Sydney Writer's Festival, another writer was bemoaning the fact that despite keeping a regular journal, she rarely wrote about the people she met, nor kept a record of any of the conversations. Now she finds her writing doesn't sing and is too bogged down with description.
When I was writing Last Seen in Lhasa, an agent advised me to have dialogue on every page. I didn't realise how important it was in the early drafts. By the end, I pretty much had done just that.
So why is dialogue so important?
It helps create character.
It is the best way to 'show not tell'. Through dialogue you 'show' your characters—who they are, how they act and react.
It humanises a story.
When you combine dialogue with 'stage directions'—how a person talks and moves—the reader can visualise the person or people.
Dialogue immediately creates a scene by externalising the action.
It breaks up the writing and changes the pace.
It also advances the narrative.
It adds authenticity to your writing and shows you have actually met people on your journeys.
It provides other voices to the narrative—the reader doesn't just hear you.
How to Master the Art
When you are travelling make notes of what people say, as well as who says it. This includes yourself.
If you are quoting someone directly, and want to use the person's real name, ask permission first.
Learn how to condense an exchange. Change as little as possible of the quote, unless to clarify.
A direct quote repeats exactly what the interviewee said. If you don't have a person's exact words, you can paraphrase, but you cannot change the meaning of a person's words. When you paraphrase, don't use quotation marks.
Drop in a few foreign words to add authenticity—but keep the meaning clear. If necessary, translate.
Dialect can be useful but don't overplay it. Use subtly.